Frequently asked questions
General
Do I have to sign a long-term contract?
---
No, you do not need to sign a contract for service. You can hire SOS as often or as seldom as you wish. SOS does offer discounts for ongoing scheduled services.
---
What other services does SOS provide?
---
SOS also offers deep surface cleaning by using super-heated steam from a commercial –grade machine. This cleaning method excels at any heavy-duty cleaning task such as floor cleaning, car detailing, grout and tile cleaning, general sanitation and much more. If you are interested in receiving a deep surface clean prior to your sanitizing or have additional questions, please contact us at 720-629-8057 or send us a message here.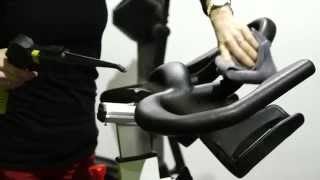 ---
Does someone need to be at the location during sanitizing?
---
No, someone does not need to be present during the sanitizing process; however, you may certainly do so if you prefer. Many businesses will have us disinfect after hours and provide us a key or a combination to a lock box for entry. The choice is completely yours and we will make accomodations accordingly.
---
Do surfaces need to be wiped down after sanitizing?
---
No, our disinfectant does not require rinsing or wiping after application.
---
How often should I have SOS sanitize?
---
That depends entirely on your occupancy. For instance, some workplaces, such as medical facilities, schools, and gyms, are exposed to many potential pathogens on a daily basis, and benefit from daily electrostatic cleaning. Others, such as closed offices, may only need to be electrostatically disinfected once a week or bi-monthly. For private residences, electrostatic cleaning may only need to be done occasionally or immediately after an occupant has been infected by a virus or bacteria.
---
What is the average cost?
---
When it comes to sanitizing services, costs can vary $0.16 to $0.60 cents per sq ft depending on size of area being treated and frequency.
---
---
Process
Why electrostatic spray disinfection?
---
Because using electrostatic technology makes it easier to get the disinfectant particles to adhere around objects, providing 360 degree coverage.
Touchless Application - there is no need to touch or wipe the surfaces
Reduces Cross Contamination - considerably reduces contamination by using touchless sprayer
Liquid Adhesion & Coverage - particles hold their charge for approx. 2-3 seconds to prevent drips
Electrostatic Wrapping-enables the disinfectant to wrap around all surfaces
Eco Friendly-electrostatic sprayers uses up to 65% less product per square foot.
---
Is this the same as fogging?
---
No. Fogging systems and misters deliver very small droplets that passively deposit on surfaces based on the direction of spray and the effect of gravity, which may result in uneven coverage. With electrostatic spraying, the disinfectant is electrically charged, producing a 3-D wrapping effect that provides 360 degree converage.
---
How does electrostatic spray disinfection work?
---
Electrostatic sprayers use positive and negative charges to make disinfectants electromagnetically stick to targeted surfaces. For example, no matter which angle you disinfect a surface from, the charge created by the electrostatic sprayer makes the disinfectant wrap around and cling to the entire surface. This results in a uniform coating of disinfectant on sprayed objects, including hard-to-reach areas that manual cleaning can miss. The technology also helps avoid liquid pooling often associated with trigger sprayers.
---
How long does the application process take?
---
The process is relatively quick but depends soley on your type of business or occupancy. The square footage of your business or home will dictate application times.
---
---
Disinfectant
Can you provide me the Safety Data Sheet (SDS) on the disinfectant you use?
---
Absolutely! Please call us at 720-629-8057 or send us a message here and we will send you the Safety Data Sheet.
---
What is so special about the disinfectant SOS uses?
---
SOS uses a hospital-grade disinfectant that kills up to 99.99% of bacteria, germs, viruses, mold/mildew, allergens AND odors. Our product is odorless, colorless and contains no VOCs. It is safe for all surfaces, including fabrics and food preparation areas. See our Product Page for detailed information.
EPA & FDA Approved
NSF Approved
Eco Friendly/Biodegradable
---
What does "NSF-registered for no rinse-required on food contact surfaces" mean?
---
"No rinse required on food contact surfaces" is a safety rating given by NSF International (previously the National Sanitation Foundation). The NSF testing guidelines are a continuation of the USDA product approval and listing program, including the FDA 21. Our disinfectant is rated "no rinse required on food contact surfaces" category D2, meaning it is approved for use in commercial or residential kitchens to control bacteria, viruses, and mold without the need to wash/rinse the area with water after it's applied.
---
What is an "EPA registered hospital disinfectant cleaner"?
---
An "EPA registered hospital disinfectant cleaner" is an agent recognized by the EPA that has been proven to kill a wide range of viruses and bacteria, won't contribute to the formation of mutating "super bugs," and does not contain volatile organic compounds (VOCs).
---
Is the product safe around my family and pets?
---
Yes, the product we use is 100% safe for your entire family! It is free of volatile organic compounds, bleach-free, phosphate-free and free of harsh chemicals and skin irritants. Our product is hypo-allergenic, non-corrosive, and contains NO added fragrance or perfumes...completely odorless.
---
Why can't I just use bleach?
---
When used as a cleaning agent, bleach remains on surfaces and continues to emit fumes. Recent studies have revealed that children who have had exposure to bleach in their homes are more likely to suffer from respiratory illness. Various studies have also linked the use of bleach in a household to a higher prevalence of asthma and allergies.
Bleach Interacts With Other Household Chemicals (interactions with other commonly used chemicals can produce harmful reactions. When bleach comes in contact with ammonia or vinegar it can react to form chlorine gas, which causes cellular damage in the nasal passageways and lungs.)
Bleach Has Harmful Effects on Your Body (inhaling bleach causes damage to your lungs and organs. After accidentally inhaling the fumes, some individuals have reported feeling stinging in their nose and eyes, coughing, and lightheadedness, all of which are symptoms that indicate the corrosive properties of the substance. Additionally, chlorine-based bleach can damage your skin and eyes.)
---
Where is the disinfectant made?
---
Made in the U.S.A.
---
Is the disinfectant safe to be used on and around electronics?
---
Yes. Our disinfectant can be safely used around all electronics such as laptops, monitors and keyboards.
---
How fast does it dry/when can surfaces be used?
---
Surfaces will remain wet for 5 minutes for virus inactivation and 10 minutes for bacteria disinfection. Surfaces can be used immediately after.
---
How long does the disinfecting last?
---
Electrostatic disinfection does not create a protective barrier. It disinfects, or kills, unwanted pathogens from every targeted surface, but won't protect those surfaces from becoming infected again. That being said, institutions like medical facilities, schools and gyms may require electrostatic disinfection more frequently because they are introduced to new, potentially harmful pathogens on a daily basis.
---
---
COVID-19
What is COVID-19?
---
Coronavirus disease (COVID-19) is an infectious disease caused by a newly discovered coronavirus. Most people infected with the COVID-19 virus will experience mild to moderate respiratory illness and recover without requiring special treatment. Older people, and those with underlying medical problems like cardiovascular disease, diabetes, chronic respiratory disease, and cancer are more likely to develop serious illness. The best way to prevent and slow down transmission is to be well informed about the COVID-19 virus, the disease it causes and how it spreads. Protect yourself and others from infection by washing your hands or using an alcohol based rub frequently and not touching your face. Source: World Health Organization (WHO)
---
How does the virus spread?
---
The virus that causes COVID-19 most commonly spreads between people who are in close contact with one another (within about 6 feet, or 2 arm lengths). It spreads through respiratory droplets or small particles, such as those in aerosols, produced when an infected person coughs, sneezes, sings, talks, or breathes. These particles can be inhaled into the nose, mouth, airways, and lungs and cause infection. This is thought to be the main way the virus spreads. Droplets can also land on surfaces and objects and be transferred by touch. A person may get COVID-19 by touching the surface or object that has the virus on it and then touching their own mouth, nose, or eyes. Spread from touching surfaces is not thought to be the main way the virus spreads. It is possible that COVID-19 may spread through the droplets and airborne particles that are formed when a person who has COVID-19 coughs, sneezes, sings, talks, or breathes. There is growing evidence that droplets and airborne particles can remain suspended in the air and be breathed in by others, and travel distances beyond 6 feet (for example, during choir practice, in restaurants, or in fitness classes). In general, indoor environments without good ventilation increase this risk. Source: Centers for Disease Control and Prevention (CDC)
---
What are the symptoms and complications that COVID-19 can cause?
---
People with COVID-19 have had a wide range of symptoms reported – ranging from mild symptoms to severe illness. Symptoms may appear 2-14 days after exposure to the virus. People with these symptoms may have COVID-19:
Fever or chills
Cough
Shortness of breath or difficulty breathing
Fatigue
Muscle or body aches
Headache
New loss of taste or smell
Sore throat
Congestion or runny nose
Nausea or vomiting
Diarrhea
This list does not include all possible symptoms. Source: Centers for Disease Control and Prevention (CDC)
---
How to prevent getting COVID-19
---
Wash your hands often-
Wash your hands often with soap and water for at least 20 seconds especially after you have been in a public place, or after blowing your nose, coughing, or sneezing.
If soap and water are not readily available, use a hand sanitizer that contains at least 60% alcohol. Cover all surfaces of your hands and rub them together until they feel dry.
Avoid touching your eyes, nose, and mouth with unwashed hands.
Avoid close contact-
Put 6 feet of distance between yourself and people who don't live in your household.

Remember that some people without symptoms may be able to spread virus.

Keeping distance from others is especially important for people who are at higher risk of getting very sick.
Cover your mouth and nose with a mask when around others-
You could spread COVID-19 to others even if you do not feel sick.
The mask is meant to protect other people in case you are infected.
Everyone should wear a mask in public settings and when around people who don't live in your household, especially when other social distancing measures are difficult to maintain.
Masks should not be placed on young children under age 2, anyone who has trouble breathing, or is unconscious, incapacitated or otherwise unable to remove the mask without assistance.
Do NOT use a mask meant for a healthcare worker. Currently, surgical masks and N95 respirators are critical supplies that should be reserved for healthcare workers and other first responders.
Continue to keep about 6 feet between yourself and others. The mask is not a substitute for social distancing.
Cover coughs and sneezes-
Clean AND disinfect frequently touched surfaces daily. This includes tables, doorknobs, light switches, countertops, handles, desks, phones, keyboards, toilets, faucets, and sinks.
If surfaces are dirty, clean them. Use detergent or soap and water prior to disinfection.
Then, use a household disinfectant.
Monitor Your Health Daily-
Be alert for symptoms. Watch for fever, cough, shortness of breath, or other symptoms of COVID-19 (especially important if you are running essential errands, going into the office or workplace, and in settings where it may be difficult to keep a physical distance of 6 feet).
Take your temperature if symptoms develop (don't take your temperature within 30 minutes of exercising or after taking medications that could lower your temperature, like acetaminophen).
Follow CDC guidance if symptoms develop.
Source: Centers for Disease Control and Prevention (CDC)
---
---